Community
SolarWorks NJ proudly supports the following organizations through sponsorships & charitable donations.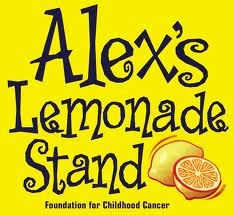 Alex's Lemonade Stand Foundation (ALSF) emerged from the front yard lemonade stand of cancer patient Alexandra "Alex" Scott (1996-2004). In 2000, 4-year-old Alex announced that she wanted to hold a lemonade stand to raise money to help find a cure for all children with cancer. Since Alex held that first stand, the Foundation bearing her name has evolved into a national fundraising movement, complete with thousands of volunteers across the country carrying on her legacy of hope. To date, Alex's Lemonade Stand Foundation, a registered 501(c) 3 charity, has raised more than $35 million toward fulfilling Alex's dream of finding a cure, funding over 150 research projects nationally.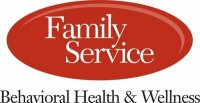 Family Service is a private, non-profit community agency serving the behavioral healthcare needs of children, individuals and families in central and southern New Jersey. Every day, Family Service offers hope to thousands of men and women, children and families by supporting each person's effort to achieve a better quality of life.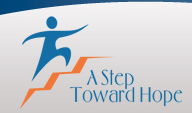 A Step Toward Hope's mission is to provide assistance—financial and otherwise—to those suffering with paralysis and other neurological disorders in the southern New Jersey and surrounding areas, and to raise funds for research that aims to discover new treatments and cures for paralysis.

The mission of the Ellie Koerner Leukemia Foundation is to provide assistance and comfort for families, especially for those who may not have a support system. The Ellie Koerner Leukemia Foundation firmly believes that disease in a child is best fought when the entire family is armed and supported to resist it.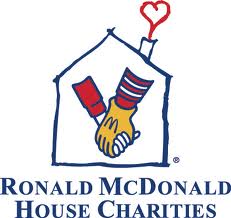 The Ronald McDonald House program provides a "home-away-from-home" for families so they can stay close by their hospitalized child at little or no cost. The Houses are built on the simple idea that nothing else should matter when a family is focused on healing their child – not where they can afford to stay, where they will get their next meal or where they will lay their head at night to rest

Smile Train's mission is to provide a child born with a cleft the same opportunities in life as a child born without. The good news is every single child with a cleft can be helped with surgery that costs as little as $250 and takes as little as 45 minutes. We want our mission to be yours.

Hospice of Palm Beach County, founded in 1978 as a not-for-profit, has cared for nearly 70,000 patients and their families and averages 1,200 patients daily throughout Palm Beach County. A leading provider of hospice care, Hospice of Palm Beach County serves as a model for other Hospice programs nationwide.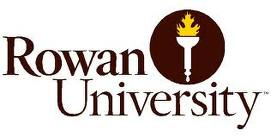 Rowan University, a leading public University, combines liberal education with professional preparation from the baccalaureate through the doctorate. Rowan, located in Glassboro, NJ, provides a collaborative, learning-centered environment in which highly qualified and diverse faculty, staff, and students integrate teaching, research, scholarship, creative activity, and community service. Through intellectual, social and cultural contributions, the University enriches the lives of those in the campus community and surrounding region.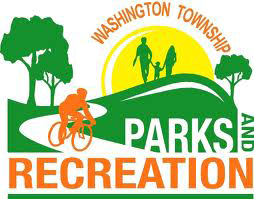 Washington Township is a leader for achievement in local government, education, and recreation. Washington Township with a population of 48,500 is Gloucester County's largest municipality. The Township is 23.0 square miles. Washington Township is a wonderful place to live, work, and enjoy.

Blackwood Kiwanis Little League (BLKK) philosophy is to have a family oriented atmosphere where every child is an important part of the BKLL team. BKLL has been teaching baseball, team work and sportsmanship since 1951. Come be a part of the league where baseball, family and fun are the traditions.
Washington Twp Softball Program (WTSP) is a volunteer organization that bestows on the youth of the community the ideals of good sportsmanship, honesty, loyalty, courage, and reverence. WTPS organizes eight hundred girls and eighty umpires for over one thousand and fifty games annually. WTPS also maintains four full time softball fields at Washington Lake Park and five other fields within Washington Township, NJ. Their objective is to provide a supervised softball program teaching exceptional skill while molding ethical adults.

Costumes For Kids was started by 10 year old, Stephanie Masapollo, after Hurricane Sandy struck the tri-state area on October 28, 2012. She thought about all of the children who lost their costumes due to the storm and decided she needed to help. She set up a costume collection over a weekend and successfully delivered hundreds of costumes to kids in the hardest hit areas like Atlantic City, Seaside Heights and other devastated towns throughout northern New Jersey.