Solar Farms
If you are looking for ways to use real estate that is no longer appealing to developers, put your land to good use with a solar farm. Get paid to generate electricity by converting your non-earning asset into a solar farm that will provide a consistent revenue source.

A solar farm is a large area of land with multiple ground mounted solar arrays. The solar panels convert the sun's energy into electricity that can be sold directly to the utility grid or to a neighboring facility.
Federal incentives and New Jersey's Solar Renewable Energy Credits, have made solar farms a profitable investment for developers and utility companies.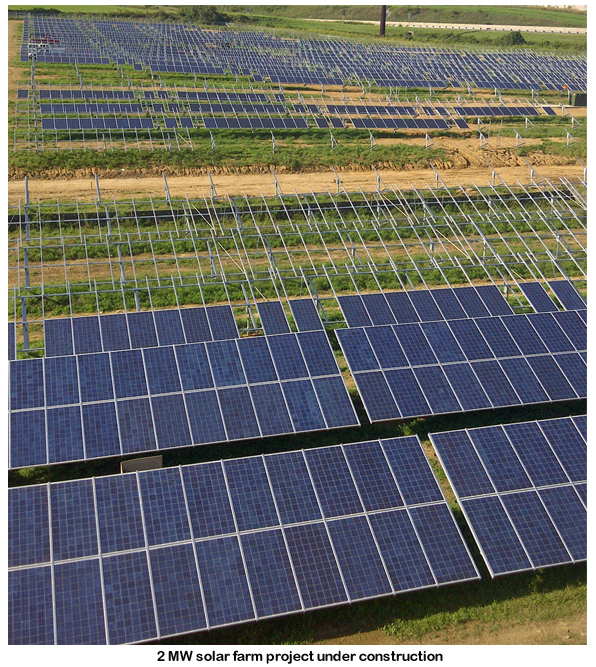 Township's can reduce their electric costs by putting their unused land to use. SolarWorks NJ is in the process of constructing a 1.477 MW solar farm for the Township of Medford. The system will be built on 6 acres of land adjacent to the town's Sewer Treatment Plant. The Township has entered into a Power Purchase Agreement (PPA), which reduces their electric rate and overall costs. Click here to read more about the Medford project.
Developing a solar farm is complex and requires a company with the knowledge and resources available to make the project a reality. SolarWorks NJ has proven experience with developing solar farm projects. We have a network of investors available that provide various financing options. Whether you are looking to lease your land or own the project, SolarWorks NJ has a financing method that's right for you.
Please contact us to request additional information on developing a solar farm.